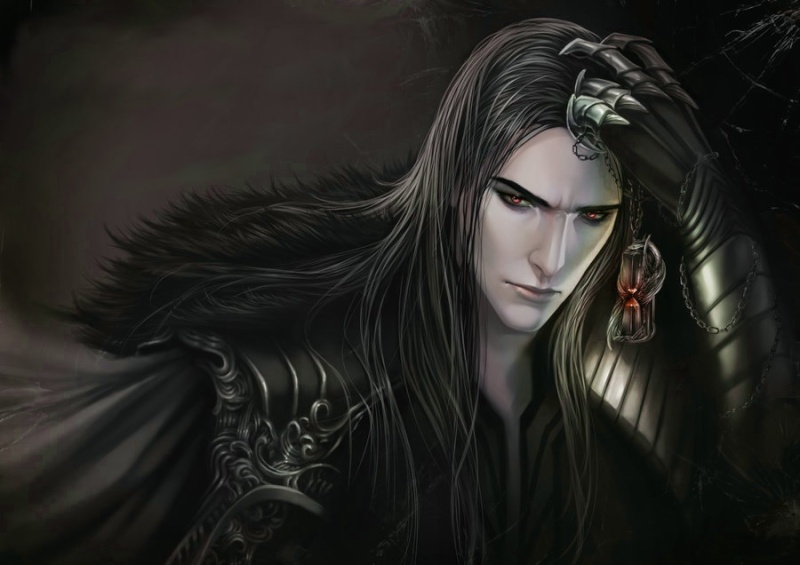 Takeo's Nindo
:
Velocitas Eradico
"I, who am Speed, Eradicate."
--------------------------------------------------------------------------------
First Name - Takeo
Last Name - Kichida
Nickname - Ke, Take, Tak, Samurai
Gender - Male
Age - 29
DOB – Nov 13
Height - 6' 0"
Weight - 183 lbs.
Village - Kumogakure (Cloud)
--------------------------------------------------------------------------------
Body Appearance
Hair Colour - Black
Hair length - Long
Eye Colour - Red
Skin Colour - Slightly Pale
Body Shape - Tall, Fit
Tattoo's – None (Cursemark Exists on his Chest)
--------------------------------------------------------------------------------
Other Information
Likes – Darkness, Solitude, Cats, Teaching
Dislikes – Hyperactive people, Crowds, Rude People
Parents - Mother: Yoko Kichida (Deceased) Father: Jirou Kichida (Missing Nin)
Siblings - Suzumi Kichida
Children - N/A
Sexual Orientation - Heterosexual
Partner - Mitsuko Kenko (Wife)
--------------------------------------------------------------------------------
Ninja Informtaion
Elements - Lightning, Dark, Antimatter
Main Focus - Kenjutsu
Sensei - N/A
Squad - Raven
Specialty - Stealth, Ninjutsu Theory and Application
Rank - Jounin
Job - ANBU Commander (A Secret to all, Takeo uses another Identity)
--------------------------------------------------------------------------------
                           -Takeo Kichida Bio-
(To be updated/posted at a later date)
Genin Bio:

Takeo Kichida was always the loner. When he was only 9 years old, he

had to rush into his house as while it was on fire to save his sister, Suzumi. Unfortunately

he wasn't able to make it back inside to save his mother before the house collapsed, killing

her. He always blamed the death on his own inability to be faster, stronger, and there when

they needed him. He can be seen as overprotective to this day.

Takeo became reclusive that day. He was playing outside with his friends when the fire

happened, and he hasn't made a friend since then. He keeps to his work and his studies,

barely being able to fill up all the time he chooses not to spend. Takeo watches over his sister

like a hawk, even though he often needs the watching (Due to him spending his first year

interacting with other people). He is a little bit socially awkward, but that doesn't stop him from

trying.

The one thing that Takeo hates is weakness. Although most people don't have the eye to see

it, he is easily frustrated by those who don't care or don't try. He always gives his best, and one

day hopes to prove that his word means something, not just words the newbie says. Deep inside,

despite his efforts for justice, Takeo is a cold man. He is dislocated from reality, never attaching

value to anything temporary. On the outside he can be seen as obnoxious and clumsy, but his

inner intentions are something darker indeed.

After learning the blade style Iaido along with his sister, Takeo carries a single katana with him

at all times. He took up the ancient Samurai mindset of believing that his sword is his soul, so as

he carves a path of blood, he makes a way for greatness.

On a mission under Lightning Country, Takeo found a small shaku blade (13 in.) next to a body that was cut in half. Upon unsheathing it, it grew into a 5-foot odachi sword. Takeo spent much time with the sword, to find out that it had a mind of it's own... That of a samurai. It told him that its name was Soulsword, the Shifter, and that it now lived to serve its new master... Takeo.
--------------------------------------------------------------------------------
Special Abilities
Kichida:

[Kichida]

(150 Tokens)In centuries past, when Kumogakure was just being formed, there were no major bloodlines, or ancient clans. There was only warriors, who fought for their Raikage. Each had different ancestry, ability, and affinity, but all of these warriors united under the flag of Kumogakure to defend its land and interests. Among these warriors, clear tiers of combat ability began to form, and the elite grew reticent about their heightened status. Soon their families began to breed and train exclusively to secure their dominance over the warrior society. Years later, the need for the army declined with the development of the shinobi caste and unique ability-wielding bloodlines. The Kichida Clan had past formed out of this heightened tier of warriors, and their pride and dedication to the mastery of the Warrior Way brought the clan to survive decades of changes around them. Today, the Kichida clan is on an uprising from the shambles that the previous clan head left it in. Instead of coveting their knowledge, the Kichida share much of it with the shinobi they work alongside. Despite their small remaining clan size, they are recognized as some of the best Kenjutsuists in all of the 5 Great Villages.

______________________________________________________________

[A Life of Weapons]

A Kichida spends their life in the practice of weaponry and their capabilities, as such, they are masters of combat and their own bodies. A Kichida generally focuses on one weapon exclusively, but has knowledge of all weapons.Universal:

Kichida have No Weapon Penalties (Including Dual Wield), When Buying their first custom weapon, it has a 25 Token Discount

Genin:

+1 to DEX Rolls, Kenjutsu Pierce 2 DR, +1d4 to Kenjutsu Damage Rolls.

Chunin:

+2 to DEX Rolls, Kenjutsu Pierce 3 DR, +1d6 to Kenjutsu Damage Rolls.

Jounin:

+3 to DEX Rolls, Kenjutsu Pierce 4 DR, +1d8 to Kenjutsu Damage Rolls.

______________________________________________________________

[Conditioning Masters]Kichida train on a daily basis, because of this training their bodies are highly conditioned for combat. Whether it is practicing with a variety of weapons, or just one, the Kichida learn to optimize the use of their body to the highest potential. A Kichida knows exactly how to use their bodies in regards to training with unfamiliar aspects, quickly adapting to new weapon styles. Unversal:

+10 to Kenjutsu Learning Rolls, +5 to Learning Rolls they teach Kenjutsu.

Genin:

+2 DR vs HP, -1 Kenjutsu CP Costs, +10 HP

Chunin:

+3 DR vs HP, -2 Kenjutsu CP Costs, +15 HP

Jounin:

+4 DR vs HP, -3 Kenjutsu CP Costs, +20 HP

______________________________________________________________

[Clan Jutsu]

Any Kichida is capable of creating custom Kichida Hijutsu. Custom Jutsu created in this manner are created following the custom Jutsu chart and must be learned as per the Jutsu Gate Learning System. All Kichida are allowed to create 2x E - B Hijutsu and 1x A - S Hijutsu for free. Note: Clan Hijutsu can be taught outside of the clan, but only by the original creator of the technique (Unless stated otherwise.)



(Note: All A-C Custom Jutsu are automatically Learnt, the B Rank + must still be learnt as per Jutsu Learning Rules.)

______________________________________________________________

[Enhanced Combat Lethality]

(Extra 50 Tokens)Some Kichida expand their knowledge further in the sense that they learn they vital points in the human body, and learn to spot the weaknesses in an opponents defenses. This in turn increases their chances of dealing a fatal blow.Universal:

Small Weapons) Kichida Using Small Weapons follow Medium Weapon Chart (Including Dual Wield)

Universal:

Medium Weapons) Kichida Using Medium Weapons follow large Weapon Chart (Medium Off Hand If Dual Wielding)

Genin:

+1 DEX Rolls, No Crit Range Change on Kenjutsu

Chunin:

+2 DEX Rolls, 19-20 Crit Range on Kenjutsu

Jounin:

+3 DEX Rolls, 18-20 Crit Range on Kenjutsu

(Large Weapons - Large Weapon bonus is as per normal Weapon Rules.)
Soulsword:

Tamanaiken (Soulsword – The Shifter)

Legendary Weapon

RP: Soulsword was originally a weapon designed for the use of Samurai in Iron Country, which was still being run by the Daimyos. The samurai who made the sword, a master craftsman who had devoted his life into making perfect blades, as was their custom, worked a magnificent blade out of the forge. He shaped it into a 5-foot odachi. The sword was to be presented to the headstrong royalty heading out to battle with another lord the following morning.

The dual was just between the two lords, but both of their armies accompanied them. The way of the Samurai includes being loyal to your lord, but many of them would have showed up even if it was not law. It was going to be an impressive battle. A few others had gathered around the field that morning, to place bets amongst themselves or just to spectate the epic fight.

Such a fight was focused on a man's honor. The two unnamed lords were engaging in a fight to the death over an insult over another man's servants. The younger man, though headstrong, was still in his prime and also sported the 5-foot odachi that gave him reach on his opponent. The middle-aged man regarded him calmly, using his battle experience to form out the potential fight in his head. The two squared off and assumed their positions. It was to be a short fight, and both of them knew it. The two started off walking towards each other, their hands on their swords as they drew nearer. They both released the blades within 3 meters of each other, swinging with tremendous ferocity.

The young man lashed out with his anger and swung too high, too soon. He realized his mistake all too late as he felt the smaller katana pierce him between his third and fourth ribs. The older lord drew his blade out quickly and cleanly as he watched the young man collapse to his knees. The young man called out for him to wait as he was raising his sword for the final blow. The strangest request was made…

The young man had promised the maker of the blade that the odachi would see blood that day. He asked that the final strike be made with his own blade, and the older man complied. He raised the large sword up over his head, and swung it down on the man's neck. In the last moment of the strike, a small light flashed in the young man's eyes as his soul left his body. The older man quickly resheathed the blade and walked back to his camp. He was greeted by wide eyes.

The nodachi had shifted into the form of a katana as the man had gone to resheath it, and it fit perfectly in his sheath. The sword would fit into any sheath, even the smallest shaku blades. As the man grew older, the legendary odachi became more and more contested. After another decade, his body finally caught up with him and the old samurai was slain in combat. Another picked up the sword, and the cycle continued.

Eventually the sword made its way into Lightning Country in the hands of a young thief. She was working her way through an underground dungeon as she tried to lose her pursuer. The Kage Oni that materialized out of her shadow drew the very blade she stole and struck the girl down. Her mission complete, she left the blade where it was near the girl that had nearly been cut in half. Takeo later came down and discovered the blade, hiding it away after he discovered its true potential… Upon closely examining the blade he slipped into a dream-like state in which he met the original young man whose soul lived on in the blade. He told Takeo very little, the key piece of information being the name of the blade. Its name was Soulsword.

--

Takeo is one of the few Kichida in history that was able to master the use of a larger weapon. While all Kichida are capable of using polearms, great swords, and generally any weapon they pick up, large weapons have always been viewed as cumbersome and thus they did not focus their training into them. Takeo holds an advantage in that the steel forged into Tamanaiken is exceptionally light, thin, and strong. Due to this, he can use his 5-foot blade as easily as a standard katana while still holding a significant reach advantage on his opponents.

Takeo and Tamanaiken have come a long way since they were first joined, Takeo learning to trust the sword more and more throughout his lifetime. Along with the trust gained, new abilities have also become apparent as Takeo learned to wield the sword. Over time, Tamanaiken's soul fused in eternal servitude to Takeo's. The two partners became as one, and the blade truly became an extension of Takeo's will.

PvP: Base damage is equal to Kichida Medium Weapon dual wield, +1 DR Pierce, +1d8 Ken Damage, Recall to hand as free action for 2 cp (this is done with space-time, so the sword can be retrieved even if it is locked in a chest, etc.)

Special Note: When Takeo deals DMG with his sword, he gains a "Soul" Stack. 5 HP = 1 Stack. When the Sword gains 10 Stacks, Takeo is healed for 3d4 HP and CP. Takeo may choose when to activate the healing, but until he does, he may not gain anymore Soul Stacks. This is done as a free action on his turn only. (Does not carry on from fight to fight.)

Special Note: Cannot receive STR bonuses, is not subject to STR requirements.

Soul Resonance Techniques

The following Techniques must be taught by Tamanaiken via training events:

Soul Resonance

Jutsu Type: Kenjutsu Stance

Rank: C

Cost: 5 + 1 per round

RP Description: Takeo holds out Tamanaiken and sends a pulse of chakra through the sword. The sword responds in kind as he establishes a link between the two. This link allows Takeo to use his sword like an extension of his arm, channeling chakra through it at the speed of his own body and wielding it with equal ease.

PvP Effect: +1 to Atk/Def, -1 to Kenjutsu Cp Costs

Teaching/Learning: Gate System - C Rank

Ocean of Mirrors

Jutsu Type: Kenjutsu Stance

Rank: B

Cost: 12 + 2 per round (Can pay 7 + 2 per round if replacing Soul Resonance)

RP Description: Channeling chakra through the length of the blade, it undergoes a tremendous shift. The blade seems to shatter into a thousand pieces, all hovering in the air around him. Takeo controls the storm of fluttering blades using his will, guiding them through the air with his hands.

PvP Effect: +2 to Atk/Def, +1d6 Kenjutsu damage

Special Note: All Kenjutsu can be performed at range.

Teaching/Learning: Gate System - B Rank

Soul Meld

Jutsu Type: Kenjutsu Stance

Rank: S

Cost: 20 + 4 per round (Can pay 8 + 4 per round if replacing Soul Resonance)

RP Description: Takeo shifts Tamanaiken back into a small blade as he turns it on himself. Instead of piercing his skin, the entire sword disappears into his body, a small chakra wave echoing out across the surface of his body. Takeo and Tamanaiken become physically as one, a duo few live to see and none live to tell of.

PvP Effect: +3 to Atk/Def, -3 to Kenjutsu Cp Costs, Damage normally dealt by Tamanaiken is now dealt as bonus damage to Takeo's Tai/Ken attacks.

Teaching/Learning: Gate System - S Rank
Cursemark:

Shadow Cursemark (Kagegokuin)

The Shadow Seal is one of many experimental curse seals refined from a much older curse mark by the previous Kichida Clan Head. Its primary purpose is to preserve the individual bearing it, which is why it does away with such delicate processes like breathing with lungs. Anything that can be easily disrupted, to the point of the user's death, is either replaced by a secondary function or shut down as to conserve as much energy as possible. This high level of efficiency takes away a lot that is scientifically understood as the human "standard," making them something else entirely, but the seal appears to only be applicable to human subjects. The subject is required to have the Inton element for the seal to work properly, and if it does not already possess it the subject will gain the Inton element after a few weeks*. The Shadow Seal derives its name from its most notable ability: to allow the user to become nigh invisible, or shadow cloak. The user gains the ability to hide anywhere that is not in a direct source of light. However, once hidden the user's shadow cloak bends light around it to provide the illusion that the user is not there.

The shadow cloak also offers the strange ability of blocking off all signs of chakra. While coated in the alien shadows of Kagegokuin, the user appears to have no chakra readings. In ancient lore, its ancestor was given the nickname "Devourer," attributing the name to its ability to "consume light, life, and spirit." While stories stretch about the abilities of this ancestor curse, they have been disregarded as fictional due to their lack of proof in the modern shinobi world.

The bearer of the curse marks is given a wide set of tools through the seal. The shadows can be formed into several different shapes, based on whatever would preserve the user longer. Once the user has mastered the seal, however, they can prompt the seal to provide several different materialistic and aesthetic changes whenever it conveniences them. For instance, the seal can be used to call upon a persona known in lore as the "Night Angel." The Night Angel is a form of higher intelligence that resides within the seal that serves one purpose: to expunge the evil from this world. It weighs and balances the souls of others, and deems all that fail the test fit to die. If the user were to only summon the shell of the Night Angel persona, it would give them the ability to detect the sins of others via the Mask of Judgement, a menacing mask that is trademark to the Night Angel. This mask sees true through the enemy, and cannot be distracted. While the mask is donned the user focuses fully on what must be done and does not deviate, which turns them into an opponent to be reckoned with.

The energy manipulated by Kagegokuin is entirely alien, seeming to modify bits and pieces of reality around the user rather than manipulate the user's chakra force. The process that it uses to do this is unknown, but it seems to use chakra as a form of raw energy. The process it roughly the equivalent of taking bits of iron ore from the ground and converting it into weapons of legendary scale.

PVP:

50 tokens:

Passive:

The Kagegokuin bears its mark somewhere on the user's body. It constantly influences the user through its vitals and its mind. The user is driven subconsciously on a path for justice, and will not turn a blind eye towards injustice. The Shadow Seal allows the user to tap into its innate abilities to better keep the user alive.

Universal: Increased Crit Range by 1 (19-20)

Academy student:+5 total hp/cp, +1 hp dr

Genin: 10 total hp/cp, +3 hp dr

Chuunin: +15 total hp/cp, + 4 hp dr

Jounin: +20 total hp/cp, +6 hp dr

100 tokens per stage

Stage 1:

10 CP to activate, 1 CP to maintain

The user begins to take on a semblance of the Night Angel. The user wears the Mask of Judgement, and their body becomes cloaked in the alien shadows of the Kagegokuin. The user and the curse mark stand on equal ground at this state, and fight as one being. If the user's HP drops to 0 while in this state, the Night Angel will take over with the purpose self-preservation, the only time that the Night Angel does not aggressively pursue wrong-doers.

Universal: +4 to Attack/Defense rolls, +40 to Hide/Move Silently, Increased Crit Range becomes (17-20), -2 to CP costs (does not affect maintenance costs, minimum of 1), May pay 3 CP to Hide in Combat at the cost of the user's turn.

*User suffers 1 CM Point

Stage 2- Night Angel:

Additional 10 CP to activate, 2 CP to maintain

The user's will is completely taken over by the Night Angel, whose mission is to weigh the souls of human beings. While in this state, the user has 0 control over their own body or mind, only hoping that their goals align with the Night Angel's. Once the tainted have been eliminated, the Night Angel typically returns to its docile state.

Universal: +20 Temporary HP, +6 to Attack/Defense rolls, +50 to Hide/Move Silently, critical range becomes (17-20), -4 to CP costs (does not affect maintenance costs, minimum of 1), May pay 1 CP to Hide in Combat at the cost of the user's turn.

*User suffers 1 CM Point

Negatives from CM Points do NOT apply whilst you are using a CM Stage or Partial Form.

5 CM Points: -2 to Attack/Defense Rolls, -1 to Damage Rolls

10 CM Points: -4 to Attack/Defense Rolls, -3 to Damage Rolls

15 CM Points: -6 to Attack/Defense Rolls, -5 to Damage Rolls

20 CM Points: -8 to Attack/Defense Rolls, -10 to Damage Rolls

25 CM Points: -12 to Attack/Defense Rolls, -15 to Damage Rolls

1 CM Point may be removed every 48 hours (Maximum 3 per week, Week follows jutsu Learning)

Heal Mod 80+ Ninja can remove them (DM Approval / Present. Person with CM Points cannot remove them) OR a DM must remove them, for a cost of 1 non refundable RP Token, with an NPC . The CM point removal must be RP'd out so that the DM is happy with the amount of effort put in. (E.G Cannot just be "XXX places hand on curse mark, pushing chakra in to heal the effects of using it").

Note: When a CM point is removed, Person who has the CM Point removed and the person who is removing the CM Point suffer -10 HP and CP (Due to the strain on the body from removing the CM Point) for 1 IRL hour.

Cursemark Mastery

(100 tokens – Legendary Kinjutsu)

The user of the Cursemark has learned total Mastery of their Mark, allowing them to enter the partial form at will, as well as suddenly gain the power of suffering far less physical damage with their cursemark itself active, not a natural host, however extremely close, a mastery of the cursemark however takes time and training.

Universal: Gains Access to 'Partial Form.' First Stage Cursemark is now 5 cp to activate, and 1 cp a round. Second Stage Cursemark is now 5 CP to activate, and 2 CP a round.

Genin: +10 Total HP/CP, Successful ATK's heal user for 1 HP and 1 CP

Chunin: +15 Total HP/CP, Successful ATK's heal user for 2 HP and 2 CP

Jounin: +20 Total HP/CP, Successful ATK's heal user for 3 HP and 3 CP

Partial Form

5 CP to Activate, +1 CP to Maintain

This is gained with the Mastery of the Cursemark, allowing a part of their body to form. A wing, a arm, a bodypart of any sort is what allows this to take over, in Takeo's case being a section of his brain. This grants him a rapid burst of pure power, at the cost of suffering a constant drain on his chakra reserves.

Universal: +5 to Attack/Defense Rolls, +6 DR vs HP Dmg, +45 to Hide/Move Silently, Increased Crit Range becomes (17-20), -3 to CP costs (does not affect maintenance costs, minimum of 1), May pay 2 CP to Hide in Combat at the cost of the user's turn. The user also gains the bonus HP of Stage 2, and may spend 5 CP to reduce the duration of a genjutsu the user failed a defense against to 1 round. User's CP regen is not applied during Partial Form activation, with the exception of the Vampiric CP Regen gained through Cursemark Mastery. (This includes all forms of CP Regen, including jutsu)
Pit Summons:

Demon Summons: The Pits

The Pits are a classification of demon that is native to an area that shares its namesake. Not much is known about these seemingly evil creatures other than their lust for blood. Even after making a blood contract with their summoner, each pit requires an increasing amount of blood before they will willingly unsummon, even if they have to get that blood from the summoner themselves (this action is only allowed because it is part of the summoning contract). While some pits may pretend to be mischievous tricksters, they are actually very intelligent and surprisingly loyal. All pits answer to the demon lord, and anyone that the demon lord pledges his loyalty to in a summoning contract earns the loyalty of all the other pits.

Universal: +1d4+1 CP Damage
Rank 1: +1d4-1 (min. of 1) Damage, +1 ATK Rolls, Requires 1 Tribute Damage to unsummon willingly*.
Rank 2: +1d4 Damage, +1 ATK Rolls, Requires 5 Tribute Damage to unsummon willingly*.
Rank 3: +1d6 Damage, +1 ATK Rolls, Requires 20 Tribute Damage to unsummon willingly*.
Rank 4: +1d8 Damage, +1 ATK Rolls, Requires 35 Tribute Damage to unsummon willingly*.
Rank 5: +2d4+1 Damage, +1 ATK Rolls, Requires 50 Tribute Damage to unsummon willingly*.
Special Note*: Tribute Damage is the amount of damage that the summon must deal per summoning. What the summon cannot deal to an opponent, is taken out of the summoner instead. If the summon is forcibly unsummoned from its HP/CP hitting 0, the Tribute Damage requirement does not take effect.


Rank one: Ignis

Ignis appears to be something akin to a burning piece of paper floating on the wind. His kind is the lowest tier of demons, below even being recognized by the tier above his, the hellhounds. Although simplistic in form, Ignis is the most openly emotional out of all the Demons, and possesses their strange evolved intelligence. Those who take him lightly will find out that he has a fiery bite.

Summon Cost: 10 CP
HP: 10
CP: User's
Attack/Defense: Highest Summoner Stat +0
Base Damage: User's Rank Taijutsu Damage

Rank Two: Lupus

Lupus belongs to the lowest tier of the pits that actually functions in their society. While commonly abused for their low status by the higher demons, even the great Pits will seek out the hellhounds if they need assistance in tracking. Lupus has the appearance of a large hound whose form has been twisted by the evil fires of the Pit, with fiery holes riddling its body and much larger teeth. Lupus is a hairless beast, and stands out amongst tracking dogs.

Summon Cost: 15 CP
HP: 20
CP: User's
Attack/Defense: Highest Summoner Stat +1
Base Damage: User's Rank Small Weapon Damage, No Penalties.
Special: Lupus can track targets using summoner's spot +30 up to 2 areas away.

Rank Three: Nequior

Nequior belongs to the soldier class of Pits, and lives to obey. While his opinion can be asked of by a summoner, he will never give it of his own initiative unless he believes his opinion would save the summoner from peril. Nequior is a brutal warrior who can seemingly summon weapons of his choice in combat to inflict his fury. He stands 3 meters tall, and weighs around 1400 pounds. He also sports great wings that would allow him to carry 500 pounds on his back in flight.

Summon Cost: 20 CP
HP: 30
CP: User's
Attack/Defense: Highest Summoner Stat +2
Base Damage: User's Rank Dual Small Weapon Damage, No Penalties.

Rank Four: Interitus

Interitus is a fiery tyrant that rules over the upper levels of the Pits. While he answers to the Demon Lord, he often makes decisions without first seeking his Lord's approval. Interitus has two forms: the first slightly larger than the Soldier class from which he originated which he uses to navigate the tunnels of the pits, the second a 5-story tall Inferno Titan that uses great gouts of hellfire to level battlefields. A cruel master to serve under, the demons beneath him obey only out of fear and respect for their Lord's anointment.

Summon Cost: 25 CP
HP: 40
CP: User's
Attack/Defense: Highest Summoner Stat +3
Base Damage: User's Rank Medium Weapon Damage, No Penalties.

Rank Five: Mortalitas
Mortalitas is the Demon Lord who rules over the Pits, and sits upon a great throne buried deep in its depths. He leaves managing the lesser demons to the demi-lord Interitus, and instead focuses on much grander matters. For an ancient demon who spent most of his lifetime studying the world around him and its happenings, Mortalitas is slow to speak. His kind is the Lord Tier, and they are slightly larger than typical demons but have much greater horns. However, this does not mean that they are weak. The Lords possess a strength that is much greater than their size, and answer to no one. Mortalitas was the demon who originally signed the contract with Takeo Kichida, and is the only one of the Pits who looks at Takeo as something similar to an equal, rather than a superior.

Summon Cost: 30 CP
HP: 50
CP: User's
Attack/Defense: Highest Summoner Stat +4
Base Damage: User's Rank Large Weapon Damage, No Penalties.
Antimatter Release:

Antimatter Release

100 Tokens

The antimatter release is unique to Takeo Kichida. While it is a combination of Raiton and Inton, it would not be able to perform half of its abilities were it not for the strange alien energy created by the Kagegokuin. The nature of Antimatter chakra is void, like its namesake. Anything that comes into contact with Antimatter is subject to any number of effects, the most common being transporting the object to another dimension. While Takeo named the release Antimatter due to his observations of its ability to seemingly deconstruct anything it touched, it wasn't until much later in his studies that he realized that most the matter that was affected by the ACN was actually being teleported via space jutsu to an empty space where life cannot persist. However, inanimate objects seem to be unharmed when brought to and from this empty pocket. Takeo spend countless hours developing this technique in his study, and even longer after it had already been unlocked just to understand what exactly he was doing. Takeo uses a mixture of standard and developed hand seals to perform Antimatter jutsu.

Universal: The user gains Antimatter as an element, and it COSTS them their third element slot. The user must be a Jounin that already possesses Raiton, Inton, and the Kagegokuin to gain Antimatter. Antimatter jutsu cannot be copied or performed by anyone who lacks the requirements for the Antimatter Release.

Universal: The user gains +3 to use of Antimatter jutsu, and both of its parent elements. Antimatter and both of its parent elements deal an additional +1d8 damage. The user gains +5 to learning Antimatter Jutsu and its parent elements. All damage dealt by Antimatter jutsu cannot be healed for 1 IRL day* except by B-Rank or Higher Medical Techniques (this is due to the absence of the damaged flesh to repair combined with the lingering Antimatter energy preventing new flesh from taking its place.) The user also creates 2 E/D/C/B and 1 A/S+ techniques.

* Those effected by Antimatter may spend 1 IRL hour within a hospital getting "Healed" by the hospital staff to negate the effects.

E-Rank

Temporal Pocket:

Temporal Pocket
Type: Ninjutsu
Rank: E
Chakra Cost: 2 Cp
RP Description: The user places an invisible chakra string on an object that they then surround in an orb of Antimatter energy. The item, which can be no greater than 30 lbs, is teleported away to an alternate plane- to be later returned to the user via the chakra string attached to the portal that the item went through. This portal is portable, microscopic, and costs the user nothing to carry alongside them.
PvP Effect: RP Only Ability
Teaching/Learning: Gate System – E Rank

Invisible Pathway Technique:

Invisible Pathway Technique
Type: Ninjutsu
Rank: E
Chakra Cost: 2 Cp
Description: The user slams their hands on the ground and channels their energy into the spot. The Antimatter energy glows for a moment, and then dissipates. A completely useless technique on its own, the Invisible Pathway Technique is designed to designate the doorways from which a higher rank teleportation technique would use.
PvP Effect: None
Teaching/Learning: Gate System – E Rank

D Rank

Land of the King:

Land of the King
Type: Ninjutsu
Rank: D
Chakra Cost: 3 Cp
Description: The user sets their hands on the ground and presses an aura of Antimatter outwards and down to cover the ground in a square-mile radius. This aura specifically targets space-time jutsu and exerts full control of such to the user. The effects of this aura last for 1 Day.
PvP Effect: Nobody except the user can use space-time jutsu in the affected map area for 1 IRL Day.
Teaching/Learning: Gate System – D Rank

Blank Space:

Blank Space
Type: Ninjutsu
Rank: D
Chakra Cost: 3 Cp
Description: The user projects an aura of anti-matter around them, wearing away at all who dare to enter its realm. The Antimatter energy of this aura is weak, but still degrades the muscles and bones on a smaller level.
PvP Effect: Attackers suffer a -2 to ATK Roll when attacking the user for 1d4+1 rounds.
Teaching/Learning: Gate System – D Rank

C Rank

Sword of Null:

Sword of Null
Type: Ninjutsu
Rank: C
Chakra Cost: 5 cp
RP Description: The user draws from their inton element to create a sword made of pure antimatter energy. The sword unravels all that it touches, and is capable of carving through solid objects through sheer removal.
PvP Effect: The blade deals 4d4 damage and lasts for 1d4+2 rounds.
Special Note: STR damage does not apply, attacks performed with the weapon gain a +2 vs Block, attacks are made with STR/DEX.
Teaching/Learning: Gate System – C Rank

Spacial Loop:

Spacial Loop
Type: Ninjutsu
Rank: C
Chakra Cost: 4 cp + Cost of Technique Countered
Description: The user emits the chakra as waves, which serve to create a loop within space-time, linking it with another point. The barrier itself serves to loop all object that enter its range, causing it to exit out of the destination point. The barrier itself can be shaped to be flat like a plane, or curved like a sphere. With experience, the user can encase an opponent in this barrier, causing all their attacks to loop, flying back at them until it hits its target.
PvP Effect: Counter with WIS, this costs the user their next turn. If the user succeeds the defense, the opponent takes the damage or negative effects that they were about to inflict upon the user.
Special Note: The additional cost is still paid if attempt fails
Special Note: Cannot be used against passive effects
Training/Learning: Gate System – C Rank

B Rank

Wheel of Misfortune:

Wheel of Misfortune
Type: Ninjutsu (DEX)
Rank: B
Cost: 8 cp (+4 CP if 2 Effects)
RP Description: The user summons an aura of Antimatter energy, and unravels its bindings after coating himself in a protective shield. If an enemy is caught within the melee-range aura of effects, they are subject to a random nature of the Antimatter energy. It is in this technique that hints of Antimatters' full potential is revealed.
PvP Effect: Melee-range AOE. The user rolls a 1d8 to determine which of the following effects is applied to all who are caught in the aura. On an 8, 2 effects are applied by rolling 1d8 two more times (maximum of 2 effects).
1- 3d4 damage
2- 5d4 damage
3- 7d4 damage
4- The opponent suffers -2 to attack/defense for 1d4+2 rounds. (Rounds stack, Negatives do not.)
5- The opponent is sealed in stone for 1d4 rounds. While they are enclosed, they cannot take damage or make actions.
6- The opponent attacks their allies for 1d4 rounds. If there are no allies around, the opponent flees.
7- The opponent is teleported 1 map area away from the user.
8- Roll for two effects (Can only be done once)
Special Note: This technique may only be used to defend against Tai/Ken or close ranged attacks.
Teaching/Learning: Gate System – B Rank

Temporal Stasis:

Temporal Stasis
Type: Ninjutsu
Rank: B
Cost: 6 cp + 1 per round.
RP Description: This technique allows the user to completely stop the action of an object, and even time itself, within the said object or person. This effectively makes that object indestructible, as outside forces and laws can't interact or influence the affected objects, barriers, or objects within it. The user is also able to erect a barrier around themselves and other people. Because the barrier isn't composed of chakra, and can't be interacted with or upon by outside forces, it is incapable of being modified, penetrated, ceased, absorbed or other such actions.
PvP Effect: Can create an indestructible barrier to protect a single object or a large group of people. Can be used to block unblockables. If the barrier is used on an item, it lasts the duration of the fight. If the barrier is used to protect a large group of people, it lasts 1d4+1 rounds.
Special Note: People within the barrier cannot attack to outside the barrier and vise versa.

A Rank

1,000 Doors Technique:

1,000 Doors Technique
Type: Ninjutsu
Rank: A
Cost: 15 cp
RP Description: 1,000 Doors Technique has the ability to teleport people and objects over large distances, using markers placed at the target location of the teleportation. After placing a mark on an arrival location, to teleport the user looks at the intended object or person, picturing the mark location in their mind. A large circle appears beneath the object or person(s) and it is teleported to a place of the user's choosing.
PvP Effect: Willing subjects or unattended objects do not make a save. Unwilling people make a save against the jutsu, Wis/Int DC=User's Wis Roll
Special Note: This takes three rounds to perform in combat due to the intense amount of focus required.
Teaching/Learning: Gate System – A Rank

S+ Rank

Gates of Paradise:

Gates of Paradise
Type: Ninjutsu
Rank: S+
Cost: 30 cp
Description: The user teleports themselves and one opponent to a vast plane of emptiness – Limbo. On the plane of Limbo, ninjutsu and genjutsu are completely unusable with the exception of the user. Limbo seems to be a land without color, and has a dreadful stillness to it that would drive anyone who remained there to madness.
PvP Effect: Teleports the user and 1 opponent to Limbo, where the opponent cannot use any ninjutsu or genjutsu techniques. The opponent and user cannot return until either the user loses consciousness or willingly decides to end the technique.
Teaching/Learning: Gate System – S+ Rank
Takeo's Ring:

Takeo's Ring

RP: As part of the dowry presented by the Kenko family, Takeo has received a unique wedding band as a symbol of his undying faith to his love. This ring is a prime symbol of the Kenko clan. Following their traditions and values, it bears strong powers locked within. The ring allows the wearer to gain a more concentrated control over their own Chakra Network, allowing them to increase physical prowess, and the potential of their Jutsu Techniques. In Takeo's case, he is capable of using this extended control to amplify his ability to sneak, by giving him greater focus and control over his body during efforts to remain quiet and in the shadows. In addition, the Kenko Ring also shares a common trait of the Kenko family members, this being Cell Regeneration. By gaining a boost in cell production from static Chakra, the Ring allows the wearer to remain in good health at all times. The ring symbolically represents the eternal bond between the two lovers, and also allows them to feel together even when far apart. This is particularly valuable to a shinobi couple, who lives a life filled with danger.

PvP Effect: +3 to Wis rolls, +50 hide/move silently, +2 HP regen, +1 CP Regen, the ability to "sense" Mitsuko's location and wellbeing.
Aether Hourglass:

Aether Hourglass

Appearing to be nothing more than a strange charm, the Aether Hourglass is the first prototype created by the Research Division of Kumogakure. The prototype was designed using the aid of Takeo Kichida's ACN, and the goals of the Research department in this endeavor are to unlock the methods of creating the powerful artifacts of old. As the wielder of the ACN, it was entrusted to Takeo to field test and discover the potential locked within.

Inside the hourglass is what appears to be a glowing red sand. This sand is actually made of condensed antimatter energy of a specific "wavelength." Manipulating Antimatter's natural ability to bend space, the hourglass grants the user a constant ethereal-ness of a minor scale. The ability to essentially pass through objects and bend light through your body, even on a minor scale provides tremendous stealth capabilities, making elements such as silhouettes and misplaced steps no longer a concern. Through minor testing, it was also discovered that with a small amount of chakra the hourglass could amplify the ethereal granting sand, causing the user to completely "phase" out of existence for a brief point in time. Unfortunately, the capabilities of the hourglass seem to be limited to brief moments at best, but more studies will be conducted on the other natural properties of Antimatter Energy.

PvP: +50 Hide/MS, Ability to dodge undodgables at a -2 for 2 cp.
Last edited by Asuma on Sun Oct 30, 2016 12:51 am; edited 4 times in total
Known Jutsu
E Rank
Spoiler:

Wall/Tree Walking
Jutsu Type: Ninjutsu
Rank: E
Chakra Cost: 1
RP Description: The user covers their feet with at thin layer of chakra, which acts as a stick substance to allow them to walk up solid surfaces
PVP Effect: Rolepaly Jutsu Only.
Taught By: Approved by DM Sasori
Teaching/Learning: Gate System - E Rank

Water Walking
Jutsu Type: Ninjutsu
Rank: E
Chakra Cost: 1
RP Description: The user covers their feet with a thin layer of chakra, which acts as a solid surface to allow them to walk on water
PVP Effect: Rolepaly Jutsu Only.
Taught By: Approved by DM Sasori
Teaching/Learning: Gate System - E Rank

Rope Escape Technique
Jutsu Type: Ninjutsu
Rank: E
Chakra Cost: 2
RP Description: This jutsu is a simple technique, which can be several different ways. It's taught to all Academy students on how to break out of anything that is keeping them tied up
PVP Effect: This jutsu is used without hand seals. It is the simple concentration of chakra to rippple around the body in effort to release yourself from ninja wire and other such bindings. WIS is rolled vs the attacker's initial Roll. In the event of Set trap skill being used in combat the user must roll the appropriate skill other wise Break DC is decided by active DM.
Taught By: Approved by DM Sasori
Teaching/Learning: Gate System - E Rank

Cloak of Invisibility Technique
Jutsu Type: Genjutsu
Rank: E
Chakra Cost: 1 (+1 per round maintained)
RP Description: A basic technique all Academy Students learn. Taking a simple piece of fabric, they can channel; a small amount of chakra into the fabric and change the fibers to the same as their surroundings
PVP Effect: +5 Hide Roll
Taught By: Approved by DM Sasori
Teaching/Learning: Gate System - E Rank

Clone Technique
Jutsu Type: Ninjutsu
Rank: E
Chakra Cost: 4 + 2 per round maintained
RP Description: The ability to create a basic clone of themselves. Unlike other types of clones, these clones are not solid clones, so they cannot do any damage or attack the Enemy
PvP Effect: As long as the bunshin is maintained when being attacked the attacker must roll 1d6. On a 1-3 the bunshin is attacked, on a 4-6 the real target is attacked.
Taught By: Approved by DM Sasori
Teaching/Learning: Gate System - E Rank

Henge Technique
Jutsu Type: Ninjutsu
Rank: E
Chakra Cost: 2 +1 per round it remains active
RP Description: This jutsu is a simple one, that changes the users body into one of which they choose
PVP Effect: +5 Hide (Disguise)
Special Note: Must learn before becoming Genin (Rolled with WIS)
Special Note: Doesnt Stack with any Hide bonuses that are not specifically noted for disguising.
Taught By: Approved by DM Sasori
Teaching/Learning: Gate System - E Rank

Substitution Technique
Jutsu Type: Ninjutsu
Rank: E
Chakra Cost: 3
RP Description: A simple technique all Shinobi need to learn. It is simple replacing their body with a nearby object in place of an incoming attack
PVP Effect: Wisdom based Dodge
Taught By: Approved by DM Sasori
Teaching/Learning: Gate System - E Rank

Kai
Jutsu Type: Ninjutsu
Rank: E
Chakra Cost: 2
RP Description: This jutsu is a simple two handed seal and then you focus your chakra to try and break off a genjutsu. This can also be used to harmlessly break a genjutsu's effect off another target.
PVP Effect: This jutsu is used without hand seals. It is the simple concentration of chakra to rippple around the body in effort to release yourself from genjutsu and other "stuns". WIS is rolled vs the attacker's initial Roll.
Taught By: Approved by DM Sasori
Teaching/Learning: Gate System - E Rank

Inton: Dark Marble Jutsu
Jutsu Type: Ninjutsu
Rank: E
Chakra Cost: 1
RP Description: Creates a small black marble that flies at the target
PVP Effect: 1d4+1 Damage
Taught By: Approved by DM Sasori
Special Note: Hijutsu available to all Dark element academy students of every village

Raiton: Static Electricity
Jutsu Type: Ninjutsu
Rank: E
Chakra Cost: 1
RP Description: With a few basic hand signs the user is able to channel a thin jolt of electricity into an opponent, this can be done ranged or by touch
PVP Effect: 1d4 Damage
Taught By: Approved by DM Sasori
Special Note: Hijutsu offered to all lightning element academy students of every village

Raiton: Simple Shock
Jutsu Type: Ninjutsu
Rank: E
Chakra Cost: 2
RP Description: With a few basic hand signs the user is able to channel a small shock that leaves their opponent vulnerable
PVP Effect: 1 round stun, or until hit
Taught By: Approved by DM Sasori
Special Note: Hijutsu offered to all lightning element academy students of every village

Chakra Dageki (Chakra Strike)
Jutsu Type: Kenjutsu
RP Description: By channeling a small amount of chakra into their weapon the user is able to hit more effectively.
CP Cost: 1
PVP: +1 damage
Note: This is required in order to learn other Kenjutsu
Taught By: Approved by DM Sasori
Teaching/Learning: Gate System – E Rank

Focus
Jutsu Type: Kenjutsu Stance
Rank: E
CP Cost: 2
RP Description: The user devotes chakra to their minds, enhancing their senses to a point of tunnel vision. The rest of the world begins to fade around them, and the only thing they see with clarity is their opponent.
PVP Effect: +1 to attack/defense rolls against a single designated opponent, -1 to attack/defense rolls against all other opponents. Lasts the duration of the fight.
Taught By: Approved by DM Sasori
Teaching/Learning: Gate System – E

Temporal Pocket
Type: Ninjutsu
Rank: E
Chakra Cost: 2 Cp
RP Description: The user places an invisible chakra string on an object that they then surround in an orb of Antimatter energy. The item, which can be no greater than 30 lbs, is teleported away to an alternate plane- to be later returned to the user via the chakra string attached to the portal that the item went through. This portal is portable, microscopic, and costs the user nothing to carry alongside them.
PvP Effect: RP Only Ability
Taught By: Approved by DM Sasori
Teaching/Learning: Gate System – E Rank

Invisible Pathway Technique
Type: Ninjutsu
Rank: E
Chakra Cost: 2 Cp
Description: The user slams their hands on the ground and channels their energy into the spot. The Antimatter energy glows for a moment, and then dissipates. A completely useless technique on its own, the Invisible Pathway Technique is designed to designate the doorways from which a higher rank teleportation technique would use.
PvP Effect: None
Taught By: Approved by DM Sasori
Teaching/Learning: Gate System – E Rank

Master's Instruction
Jutsu Type: Kenjutsu Stance
Rank: E
CP Cost: 2
RP Description: Over many years studying Kenjutsu and teaching others, the user has an adept understanding of the martial forms and practices. The use this knowledge to its fullest extent as they teach, ensuring that their student has the strongest grasp on the technique as possible.
PVP Effect: The student receives +10 to Kenjutsu learning rolls, and -1 to the cp costs of each roll (min. of 1.)
Taught By: Approved by DM Sasori
Teaching/Learning: Gate System – E Rank

D Rank
Spoiler:

Raiton: Static Wall
Jutsu Type: Ninjutsu
Rank: D
Chakra Cost: 2
RP Description: Emitting chakra from their palms the user strikes out to block the opponent, the blocks are placed in a manner that the chakra from the palms fall into a barrier like wall
PvP Effect: Rank damage + 1d4 Damage
Special Note: Can be used to block, when used to block the technique does 1 Dmg
Taught By: Approved by DM Sasori
Teaching/Learning: Gate System - D Rank

Raiton: Electric Jolt
Jutsu Type: Ninjutsu
Rank: D
Chakra Cost: 3
RP Description: One of the most basic Raiton jutsu that most Genin learn after discovering their element Deals a minor electric shock to their opponent, as they touch them
PVP Effect: 2d4+1 Damage
Taught By: Approved by DM Sasori
Teaching/Learning: Gate System - D Rank

Raiton: Stun Gun Technique
Jutsu Type: Ninjutsu
Rank: D
Chakra Cost: 3
RP Description: The user fires a ray of shocking currents and must make a ranged attack against any living creature within 10 feet. The effect much like that of a taser.
PVP Effect: The target is stunned for 1d4 Rounds by the electric volt. If hit, the stun ends
Taught By: Approved by DM Sasori
Teaching/Learning: Gate System - D Rank

Inton: Shadow Substitution
Jutsu Type: Ninjutsu
Rank: D
Chakra Cost: 3
RP Description: The user substitutes themselves with an object, appearing as though they explode into shadows.
PVP Effect: Standard Substitution
Special Note: On Fail Gain +1d4 DR
Taught By: Approved by DM Sasori
Teaching/Learning: Gate System - D Rank

Inton: Dark Blast
Jutsu Type: Ninjutsu
Rank: D
Chakra Cost: 3
RP Description: The user summons chakra to their palms and fires a ball of shadows at the foe.
PVP Effect: 1d10+1 Damage
Special Note: On-Hit causes -1 to Attack/Defense for 1 Round.
Taught By: Approved by DM Sasori
Teaching/Learning: Gate System - D Rank

Chakra Concentration
Jutsu Type: Ninjutsu
Rank: D
Chakra Cost: 3
RP Description: The user channels their whole chakra network, and increases the speed. Allowing them to use less Chakra when using jutsu
PVP Effect: -1d4+1 CP used on Jutsu for 1d4 rounds
Taught By: Approved by DM Sasori
Teaching/Learning: Gate System - D Rank

Hardened Steel
Jutsu Type: Kenjutsu
Rank: D
Chakra Cost: 3cp
RP Description: Drawing a small amount of chakra into one's blade the steel or material used to make the blade hardens to the day it once was perfect, causing one's slash to be a lot sharper and effective.
PvP Effect: +2 Damage
Special Note: Adds 1 DR Pierce
Taught By: Approved by DM Sasori
Teaching/Learning: Gate System – D Rank

Preparing Stance
Jutsu Type: Kenjutsu
Rank: D
Chakra Cost: 2
RP Description: The user slides into a stance in preparation for their next
attack to increase the effectiveness of it.
PvP Effect: -5 Chakra Cost for the Next Round (Must be a Kenjutsu move)
Taught By: Approved by DM Sasori
Teaching/Learning: Gate System – D Rank

Reverse Strike
Jutsu Type: Kenjutsu
RP Description: After feinting an attack, the user grips the weapon in reverse and strikes their opponent from the other side.
CP Cost: 3
PVP: +1 to attack roll
Taught By: Approved by DM Sasori
Teaching/Learning: Gate System – D Rank

Double Strike
Jutsu Type: Kenjutsu
RP Description: The user strikes their opponent diagonally from left to right, then again from right to left, creating an X across the opponents chest.
CP Cost: 3
PVP: Rank Damage + 1d4
Taught By: Approved by DM Sasori
Teaching/Learning: Gate System – D Rank

Lazy Man's hand
Jutsu Type: Kenjutsu (Iaijutsu)
RP Description: As the enemy approaches, the user remains calm, their hand resting on the hilt of their sword. When the enemy comes into range, the user would draw their weapon and slash the enemy in a single fluid motion.
CP Cost: 3
PVP: Block. 1d4 Damage to attacker.
Note: Cannot be used to Defend Genjutsu.
Taught By: Approved by DM Sasori
Teaching/Learning: Gate System – D Rank

Perfect Feint
Jutsu Type: Kenjutsu (Iaijutsu)
Chakra Cost: 3
RP Description: The user watches the opponent to anticipate how they will react, and when the time comes to strike, taking advantage of their defense patterns to create the perfect illusion of the strike. The opponent will dodge in a way the user already predicted, and the user uses that commitment to a dodge to gain the upper hand.
PVP Effect: Causes the users next attack (Must be an actual attack roll) to be Undodgeable (Not applicable to Unblockable techniques)
Note: May be used as a free action before the jutsu, for 4 CP + Jutsu used, instead of 2.
Taught By: Approved by DM Sasori
Teaching/Learning: Gate System – D Rank


Art of the Black Hand: Dark Strike
Jutsu Type: Taijutsu
Rank: D
Chakra Cost: 2
RP Description: The user encases their hands in dark chakra, enhancing their power.
PVP Effect: Rank damage +1d4
Special Note: Target suffers a -2 to Defense Rolls for 1d4 Rounds.
Taught By: Approved by DM Sasori
Teaching/Learning: Gate System - D Rank

Art of the Black Hand: Dark Flight
Jutsu Type: Taijutsu
Rank: D
Chakra Cost: 2
RP Description: The user runs towards the target, focusing their chakra to their feet, then they send a kick straight up to the target's jaw, sending a blast of dark chakra into it, and sending the target flying up into the air.
PVP Effect: No damage, but The victim is unable to attack for one round, due to their body soaring into the sky
Taught By: Approved by DM Sasori
Teaching/Learning: Gate System - D Rank

Land of the King
Type: Ninjutsu
Rank: D
Chakra Cost: 3 Cp
Description: The user sets their hands on the ground and presses an aura of Antimatter outwards and down to cover the ground in a square-mile radius. This aura specifically targets space-time jutsu and exerts full control of such to the user. The effects of this aura last for 1 Day.
PvP Effect: Nobody except the user can use space-time jutsu in the affected map area for 1 IRL Day.
Taught By: Approved by DM Sasori
Teaching/Learning: Gate System – D Rank

Blank Space
Type: Ninjutsu
Rank: D
Chakra Cost: 3 Cp
Description: The user projects an aura of anti-matter around them, wearing away at all who dare to enter its realm. The Antimatter energy of this aura is weak, but still degrades the muscles and bones on a smaller level.
PvP Effect: Attackers suffer a -2 to ATK Roll when attacking the user for 1d4+1 rounds.
Taught By: Approved by DM Sasori
Teaching/Learning: Gate System – D Rank

Chakra Vessel
Jutsu Type: Ninjutsu
Rank: D
Cost: 3 CP
RP Description: Takeo creates a semipermeable barrier that allows for elemental natures to be stored and withdrawn at a later time. These orbs can vary in size, and are transparent, appearing to be a glass ball. This technique was originally created for safe use of Ana's ability, and allows her to borrow elements without having to inflict wounds upon a target, using the orb as a form of one time use of the target.
PvP Effect: Each orb lasts 1 IRL Week. Max. of 3.
Special Note: Takeo suffers -5 CP per Orb that is active, until it is removed.
Taught By: Approved by DM Sasori
Teaching/Learning: Gate System – D Rank

Shadow Creation
Jutsu Type: Ninjutsu
Rank: D
Cost: 3 cp
RP Description: Using the transfiguring powers of the Kagegokuin, Takeo is able to create personal modifications to himself using the oily-black essence of the Shadow Seal. This technique can create a variety of effects, allowing him to either increase his intimidating presence or allow him the ability to fly. However, these effects are require Takeo to maintain concentration based on how complicated they are, and complicated effects will dissolve if his concentration is broken.
PvP Effect: RP Only.
Special Note: Can be used as a free action. Cannot be used to Intimidate people without a Roll.
Taught By: Approved by DM Sasori
Teaching/Learning: Gate System – D Rank

Fleetfooted
Jutsu Type: Kenjutsu Stance
Chakra Cost: 3
RP Description: Keeping their weapon trained on their opponent, the user lightens their steps with the assistance of some chakra. This allows them to react more quickly to threats, leaping out of the way with a simple spring.
PVP Effect: User gains +1 to dodge attempts for the next 1d4 + 1 rounds.
Taught By: Approved by DM Sasori
Teaching/Learning: Gate System – D Rank

C Rank
Spoiler:

Raiton: Electrical Discharge Technique
Jutsu Type: Ninjutsu
Rank: C
Chakra Cost: 5
RP Description: The user releases a large blast of electrical energy after forming a list of five hand seals, monkey and rat being a few in the seal list, that attacks all nearby targets
PVP Effect: Deals 2d4+2 to 3 Targets
Taught By: Approved by DM Sasori
Teaching/Learning: Gate System - C Rank

Raiton: Minor Electric Current
Jutsu Type: Ninjutsu
Rank: C
Chakra Cost: 5
RP Description: Through usage of this technique, the user is able to accelerate the flow of Chakra in their body, thus creating a small electric current that can be passed onto a hand-held weapon, or concentrated on a small part of the user's body to attack with
PVP Effect: Adds 1d6+1 electrical damage to a weapon or fist for 1d4+1 rounds
Special Note: The jutsu deals 1 pt of damage per round to the user as the charge leeches into them on occasion. Their technique cannot be ended early. (This Dmg doesn't bypass DR)
Taught By: Approved by DM Sasori
Teaching/Learning: Gate System - C Rank

Inton: Shadow Talon
Jutsu Type: Ninjutsu
Rank: C
Chakra Cost: 5
RP Description: The user concentrates chakra to their finger tips, they then fire a blast of chakra from both hands at the target, each take the form of a talon.
PVP Effect: 4d4 Damage
Taught By: Approved by DM Sasori
Teaching/Learning: Gate System - C Rank

Inton: Shifting Blade
Jutsu Type: Ninjutsu
Rank: C
Chakra Cost: 5
RP Description: The user creates a blade of shadows to be wielded.
PVP Effect: the blade does 4d4 damage for 1d4+2 rounds
Special Note: Strength Bonus does not apply
Special Note 2: Attacks are rolled with Dex/Str
Taught By: Approved by DM Sasori
Teaching/Learning: Gate System - C Rank


Chakra Concentration: Legs
Jutsu Type: Ninjutsu
Rank: C
Chakra Cost: 5
RP Description: The user focuses their chakra into their legs, giving them greater speed and dexterity for a certain amount of time
PVP Effect: +1d4 to DEX rolls for 1d4 rounds
Taught By: Approved by DM Sasori
Teaching/Learning: Gate System - C Rank

Cross Slash
Jutsu Type: Kenjutsu
Rank: C
Chakra Cost: 4
RP Description: Focusing a small amount of chakra the user rushes towards the opponent and sends an 'X' like slash at the opponent.
PvP Effect: Weapon Damage + 1d6 Damage
Taught By: Approved by DM Sasori
Teaching/Learning: Gate System – C Rank

Shadowing Block
Jutsu Type: Kenjutsu
Rank: C
Chakra Cost: 4
RP Description: Focusing a small amount of chakra the user draws their blade
quickly too an oncoming close-quarters attack, with a shadowy effect to it to
draw the attention of the opponent and to give one enough time to block or
parry in time
PvP Effect: +2 to block/parry
Special Note: Cannot be used against Ninjutsu or Genjutsu
Taught By: Approved by DM Sasori
Teaching/Learning: Gate System – C Rank

Lightning Disarm (Dex/Str)
Jutsu Type: Kenjutsu
Rank: C
Requirements: Lightning Element
Chakra Cost: 6 Cp
RP Description: The user channels a small amount of lightning chakra into a blade striking the weapon of their opponent, This small shock causes the opponent to drop their weapon.
PvP Effect: 2d6 Damage only, Opponent drops weapon which cannot be used in their next attack but they can use Jutsu etc instead, Can be recovered afterward as a free action.
Taught By: Approved by DM Sasori
Teaching/Learning: Gate System - C Rank

Calculated Awareness
Jutsu Type: Kenjutsu (Iaijutsu)
Chakra Cost: 4 + 1 Per Round
RP Description: The user analyzes the opponent's weapons and/or fighting style. He makes precise note of their blocking positions and where the holes in their defense lie. The next time they attack, they specifically target these holes to make it much more difficult for the opponent to block as they are forced to change their natural defense patterns.
PVP Effect: For 1d4+1 Attacks, when attacking with Kenjutsu or Taijutsu, and the target blocks, the suffer a -3 to their block roll. (May be ended early)
Taught By: Approved by DM Sasori
Teaching/Learning: Gate System – C Rank

Art of the Black Hand: Fall of the Sparrow
Jutsu Type: Taijutsu
Rank: C
Chakra Cost: 4
RP Description: The user appears above the target as they fly through the air, and sends several chakra infused kicks down at the target. The target is then given one final kick, sending them spiraling back to the ground.
PVP Effect: Rank damage +1d6, Target stunned or until hit for 1 Round.
Special Note: This may only be used as a collaboration with "Art of the Black Hand: Dark Flight"
Taught By: Approved by DM Sasori
Teaching/Learning: Gate System - C Rank

Art of the Black Hand: Black Comet Blast
Jutsu Type: Taijutsu
Rank: C
Chakra Cost: 4
RP Description: The user's hands become engulfed in dark chakra, and the user does a two hit combo, one punch to the stomach and one uppercut.
PVP Effect: Rank damage +1d6 +1
Taught By: Approved by DM Sasori
Teaching/Learning: Gate System - C Rank

Sword of Null
Type: Ninjutsu
Rank: C
Chakra Cost: 5 cp
RP Description: The user draws from their inton element to create a sword made of pure antimatter energy. The sword unravels all that it touches, and is capable of carving through solid objects through sheer removal.
PvP Effect: The blade deals 4d4 damage and lasts for 1d4+2 rounds.
Special Note: STR damage does not apply, attacks performed with the weapon gain a +2 vs Block, attacks are made with STR/DEX.
Taught By: Approved by DM Sasori
Teaching/Learning: Gate System – C Rank

Spacial Loop
Type: Ninjutsu
Rank: C
Chakra Cost: 4 cp + Cost of Technique Countered
Description: The user emits the chakra as waves, which serve to create a loop within space-time, linking it with another point. The barrier itself serves to loop all object that enter its range, causing it to exit out of the destination point. The barrier itself can be shaped to be flat like a plane, or curved like a sphere. With experience, the user can encase an opponent in this barrier, causing all their attacks to loop, flying back at them until it hits its target.
PvP Effect: Counter with WIS, this costs the user their next turn. If the user succeeds the defense, the opponent takes the damage or negative effects that they were about to inflict upon the user.
Special Note: Cannot be used against passive effects, and cannot be used to counter S-Rank and higher jutsu.
Special Note: Can only be done twice per battle, per opponent.
Taught By: Approved by DM Sasori
Training/Learning: Gate System – C Rank

No Escape
Jutsu Type: Kenjutsu
Rank: C
Chakra Cost: 4
RP Description: The user of this technique attacks at the person from behind aiming for the bottoms of their legs intending to cut the Achilles tendon to prevent the target from running.
PvP Effect: Ken damage + opponent gets -1 to dex rolls for fight and all attempts to escape auto fail.
Special Note: Cannot be used on the same opponent more than once.
Taught By: Aoioki Kichida
Teaching/Learning: Gate System – C Rank

Chakra Concentration: Core
Jutsu Type: Ninjutsu
Rank: C
Cp Cost: 5
RP Description: The user channels their chakra, focusing it to their Hands, Fingers and mouth to increase the strength and quickness of their ninjutsu
PVP Effect: +1d4 to WIS rolls for 1d4 rounds
Special Note:
Taught By: Approved by DM Sasori
Teaching/Learning: Gate System - C Rank

Soul Resonance
Jutsu Type: Kenjutsu Stance
Rank: C
Cost: 5 + 1 per round
RP Description: Takeo holds out Tamanaiken and sends a pulse of chakra through the sword. The sword responds in kind as he establishes a link between the two. This link allows Takeo to use his sword like an extension of his arm, channeling chakra through it at the speed of his own body and wielding it with equal ease.
PvP Effect: +1 to Atk/Def, -1 to Kenjutsu Cp Costs
Taught By: Danao, Aonu (Observed)
Teaching/Learning: Gate System - C Rank

Laceration
Jutsu Type: Kenjutsu
Chakra Cost: 5
RP Description: The user channels chakra along the edge of their weapon, creating a singular plane that extends from the edge of the blade for about 4 cm. This added edge is used to cut deep into the opponent and sever their veins and arteries, causing them to retract and bleed profusely.
PVP Effect: Weapon damage + 1d4 damage for 1d4 rounds. Damage does not stack, but rounds do.
Special Note: Requires a Heal Mod of 30 to learn.
Taught By: Approved by DM Sasori
Teaching/Learning: Gate System – C Rank

B Rank
Spoiler:

Raiton: High Voltage Touch Technique
Jutsu Type: Ninjutsu
Rank: B
Chakra Cost: 8
RP Description: Using this technique, the user focuses a large amount of Chakra in their hand and turns it to high-voltage electricity. The user makes a touch attack against one creature. This technique does not impede the user's hand
PVP Effect: Deals 5d4 +1d6+1 Damage
Taught By: Approved by DM Sasori
Teaching/Learning: Gate System - B Rank

Inton: Raven Damnation
Jutsu Type: Ninjutsu
Rank: B
Chakra Cost: 8
RP Description: The user creates a shadow-raven which flies at the target, viciously attacking them.
PVP Effect: 6d4+4 Damage
Special Note: Undodgable
Taught By: Approved by DM Sasori
Teaching/Learning: Gate System - B Rank

Body Flicker Technique
Jutsu Type: Ninjutsu
Rank: B
Chakra Cost: 8, -1 a Round (Or) 20 cp to Activate all Fight
Description: This jutsu is a high-speed movement technique, allowing a ninja to move short to long distances at an almost untraceable speed
PvP: Grants +2 to Attack/Defense Rolls While Active.
Special Note: Requires a 15 Dex Mod
Taught By: Approved by DM Sasori
Teaching/Learning: Gate System - B Rank

Aging Dragon
Jutsu Type: Kenjutsu
RP Description: The user of this technique flows their chakra throughout their entire weapon before striking. As they strike, the chakra shifts slightly, resembling something of an old dragon, which on contact with the enemy, explodes.
CP Cost: 7
PVP: Rank DMG + 2d4+2
Taught By: Approved by DM Sasori
Teaching/Learning: Gate System – B Rank

Grinding Slash
Jutsu Type: Kenjutsu
Rank: B
Chakra Cost: 6
RP Description: Focusing a moderate amount of chakra the user slashes at an
opponent wherever they'd like, with a
physical embodiment of chakra along their blade causing a saw like effect to
shred the flesh of the targeted opponent.
PvP Effect: +1d4+2 to Kenjutsu Damage Rolls for 1d4+1 Rounds.
Taught By: Approved by DM Sasori
Teaching/Learning: Gate System – B

Chidori
Jutsu Type: Ninjutsu
Rank: B
Chakra Cost: 10
RP Description: Chidori is an advanced Raiton Technique. It includes covering your hand in a thin layer of chakra, which soon expands to cover her hand in a large ball of pure electricity. This attack can be quite deadly, and is even said to be one of the strongest Raiton techniques
PVP Effect: 2d10 + 1d8 +1d6 + 1d4 damage
Special Note: Attack is Rolled with Dexterity, Peirce's 5 Points of DR. This Jutsu if done with a Sharingan gains a +2 to its Attack Roll, if it's Done without a Sharingan then it suffers a -2 to its Attack Roll.
Taught By: Approved by DM Sasori
Teaching/Learning: Gate System - B Rank (Gates get a +50 to Amount) - Requires DM Permission

Patient Art of Iaido: Tachi-Ai
Jutsu Type: Kenjutsu (Iaijutsu)
Chakra Cost: 8
RP Description: The user stands upright, their body fully erect, giving off a slightly imposing stance. Their feet are spread slightly to increase their mobility, preparing themselves for their next attack on their enemy. They carefully visualize the enemy's attack pattern, ready to strike in the opening.
PVP Effect: The next attack (Must be an actual attack roll), User gains  +3 to ATK Rolls, +1d4 Kenjutsu Damage, 4 DR Pierce.
Special Note: The user takes 1d4 damage (which ignores DR) due to the strain of using this technique.
Taught By: Approved by DM Sasori
Teaching/Learning: Gate System - B Rank

Art of the Black Hand: Predator's Call
Jutsu Type: Taijutsu
Rank: B
Chakra Cost: 6
RP Description: The user Rockets down with insane speed at the target, continuing their move set with a chakra infused, downward kick
PVP Effect: If hit, the opponent is smashed into the ground and is unable to move for a round. If the user misses, they slam into the ground, stunning them for a round.
Does Rank damage + 2d4+2, Target stunned for 1 round or Until Hit
Special Note: This may only be used as a collaboration with "Art of the Black Hand: Fall of the Sparrow"
Taught By: Approved by DM Sasori
Teaching/Learning: Gate System - B Rank

Art of the Black Hand: Meteor Shower
Jutsu Type: Taijutsu
Rank: B
Chakra Cost: 6
RP Description: The user sends a flurry of Chakra infested punches at the victim.
PVP Effect: Rank damage +2d4+2
Taught By: Approved by DM Sasori
Teaching/Learning: Gate System - B Rank

Wheel of Misfortune
Type: Ninjutsu (DEX)
Rank: B
Cost: 8 cp (+4 CP if 2 Effects)
RP Description: The user summons an aura of Antimatter energy, and unravels its bindings after coating himself in a protective shield. If an enemy is caught within the melee-range aura of effects, they are subject to a random nature of the Antimatter energy. It is in this technique that hints of Antimatters' full potential is revealed.
PvP Effect: Melee-range AOE. The user rolls a 1d8 to determine which of the following effects is applied to all who are caught in the aura. On an 8, 2 effects are applied by rolling 1d8 two more times (maximum of 2 effects).
1- 2d4 damage
2- 4d4 damage
3- 6d4 damage
4- The opponent suffers -2 to attack/defense for 1d4+2 rounds. (Rounds stack, Negatives do not.)
5- The opponent is sealed in stone for 1d4 rounds. While they are enclosed, they cannot take damage or make actions.
6- The opponent attacks their allies for 1d4 rounds. If there are no allies around, the opponent flees.
7- The opponent is teleported 1 map area away from the user.
8- Roll for two effects (Can only be done once)
Special Note: This technique may only be used to defend against Tai/Ken or close ranged attacks.
Taught By: Approved by DM Sasori
Teaching/Learning: Gate System – B Rank

Shoki Art – Act one
Jutsu Type: Kenjutsu
RP Description: The Shoki art is an extremely rare one, and requires the utmost concentration. Act one consists of intense focus of the mind. The user focuses chakra throughout their body as they enter a state of Zen. Chakra would visibly flow down the length of their weapon, taking on a bright color.
CP Cost: 7
PVP: The user has a +3 to their next attack, both attack roll and dmg
Taught By: Suzumi Kichida
Gate/Learning: B Rank Gate System

Journeyman's Pose
Jutsu Type: Kenjutsu
Rank: B
Chakra Cost: 6+2 Per Round Active
RP Description: Focusing chakra within one's blade and the stance of
themselves, the user is able to move and attack with far greater ease, causing
their strikes to be far more deadly.
PvP Effect: 1d4+1 Rounds for +1d6 Kenjutsu damage Rolls, and +1 to Strength/Dexterity Rolls.
Special Note: Can be ended early
Taught By: Danao Aonu (Observed)
Teaching/Learning: Gate System - B

Ocean of Mirrors
Jutsu Type: Kenjutsu Stance
Rank: B
Cost: 12 + 2 per round (Can pay 7 + 2 per round if replacing Soul Resonance)
RP Description: Channeling chakra through the length of the blade, it undergoes a tremendous shift. The blade seems to shatter into a thousand pieces, all hovering in the air around him. Takeo controls the storm of fluttering blades using his will, guiding them through the air with his hands.
PvP Effect: +2 to Atk/Def, -2 to Kenjutsu Cp Costs, +1d6 damage
Special Note: All Kenjutsu can be performed at range.
Taught By: Danao, Aonu (Observed)
Teaching/Learning: Gate System - B Rank

Death by a Thousand Cuts
Jutsu Type: Kenjutsu
Chakra Cost: 6 + 1 per round
RP Description: The user flickers around the battlefield faster than the eye can track normally, creating the illusion of being in more places than one. The user closes in on his opponents, making deep but thin cuts into them as he passes.
PVP Effect: The user selects up to 2 targets. For 1d4 + 1 rounds, both of the targets take 1d6 damage that ignores DR.
Special Note: The user must have Flicker activated to use.
Special Note: No DMG bonus is applied to this jutsu.
Taught By: Danao, Aonu (Observed)
Teaching/Learning: Gate System - B Rank

Temporal Stasis
Type: Ninjutsu
Rank: B
Cost: 8 cp + 1 per round.
RP Description: This technique allows the user to completely stop the action of an object, and even time itself, within the said object or person. This effectively makes that object indestructible, as outside forces and laws can't interact or influence the affected objects, barriers, or objects within it. The user is also able to erect a barrier around themselves and other people. Because the barrier isn't composed of chakra, and can't be interacted with or upon by outside forces, it is incapable of being modified, penetrated, ceased, absorbed or other such actions.
PvP Effect: Can create an indestructible barrier to protect a single object or a large group of people. Can be used to block unblockables. If the barrier is used on an item, it lasts the duration of the fight. If the barrier is used to protect a large group of people, it lasts 1d4+1 rounds.
Special Note: People within the barrier cannot attack to outside the barrier and vise versa.
Taught By: Danao, Aonu (Observed)

A Rank
Spoiler:

Obliterating Slash
Jutsu Type: Kenjutsu
Rank: A
Chakra Cost: 10
RP Description: Focusing a large storage of chakra into one's blade(s) he or
she would rush at the opponent unleashing a powerful slash that takes a physical
manifestation as a large white crescent curve forms flying at the opponent.
PvP Effect: Weapon Damage +4d4+4
Special Note: Unblockable
Taught By: Approved by DM Sasori
Teaching/Learning: Gate System - A

Shadow Stealer
Jutsu Type: Kenjutsu
Rank: A
Chakra Cost: 10
RP Description: Focusing a large storage of chakra into one's blade(s) and
themselves would move at such a high-speed that when they appear it is often they come from the opponents shadow sending a quick flurry of slashes at them.
PvP Effect: Weapon Damage +2d6+1d4 Damage, Target suffers a -2 to Attack/Defense Rolls for 1d4 Rounds.
Special Note: Undodgable
Taught By: Approved by DM Sasori
Teaching/Learning: Gate System - A

Flight of the Humming Bird
Jutsu Type: Kenjutsu
RP Description: The user channels large amounts of chakra into the muscles of their arms, allowing the user to wield their weapon with ease. They then hold their weapon, fencing stance, then attack their enemy in a huge flurry, the attack literally becoming a blur as the user strikes over 100 times.
CP Cost: 13
PVP: Kenjutsu Damage +3d6 Damage
Taught By: Approved by DM Sasori
Teaching/Learning: Gate System - A

Perfect Art of Iaido: Iai-Goshi
Jutsu Type: Kenjutsu (Iaijutsu)
Chakra Cost: 12
RP Description: The user tenses their entire body like a coil, ready to spring as they crouch low. Their blade has been freed from its sheath just enough so that it can fly free at a moment's notice. The user channels most of their spent chakra to their motor system in their brain as they prepare to move faster than the human nervous system can normally react. A large amount of chakra is channeled into the blade in preparation for their next attack.
PVP Effect: Users next Kenjutsu Attack (Must be an actual attack roll) deals an additional + 3d4 + 10 damage.
Special Note: Can only be used directly after Patient Art of Iaido: Tachi-A. Patient Art of Iaido: Tachi-Ai must first be learned.
Special Note: The user takes 1d8 damage (which ignores DR) due to the strain of using this technique.
Taught By: Approved by DM Sasori
Teaching/Learning: Gate System - A Rank

Imperial Seal no Bakemono (Imperial Seal of the Monster)
Type: Ninjutsu (DEX/WIS)
Rank: A
Cost: 15 CP
RP Description: The user performs a long, complicated series of handsigns before touching the target with either the hand or the technique itself. The target is immediately placed into unconsciousness as their chakra pathway is cut off from his seal and mind alike. All effects of the curse seal immediately recede, and cannot be activated for 24 hours.
PVP Effect: Target is rendered unconscious as if their Chakra had hit 0, and remains that way for 1d4+1 rounds.
Special Note: The user can only target someone with a cursemark who is under the effects of a stage activation. Passive and active cursemark effects will also be denied for 24 hours. Cannot target a cursemark user who has not activated.
Taught By: Approved by DM Sasori
Teaching/Learning: Gate System – A Rank

Art of the Black Hand: Dark Burial
Jutsu Type: Taijutsu
Rank: A
Chakra Cost: 11
RP Description: The user sends a barrage of dark punches down at the immobilized victim, finishing with a Destructive last punch.
PVP Effect: Taijutsu Damage +2d10+5
Special Note: This may only be used in collaboration with "Art of the Black Hand: Predator's Call"
Taught By: Approved by DM Sasori
Teaching/Learning: Gate System - A Rank

Art of the Black Hand: Black Hole
Jutsu Type: Taijutsu
Rank: A
Chakra Cost: 11
RP Description: The user focuses obscene amounts of chakra to their hands and feet, striking a single spot on the victim repeatedly.
PVP Effect: Rank Damage 1d6+3d4+2
Special Note: Unblockable
Taught By: Approved by DM Sasori
Teaching/Learning: Gate System - A Rank

1,000 Doors Technique
Type: Ninjutsu
Rank: A
Cost: 15 cp
RP Description: 1,000 Doors Technique has the ability to teleport people and objects over large distances, using markers placed at the target location of the teleportation. After placing a mark on an arrival location, to teleport the user looks at the intended object or person, picturing the mark location in their mind. A large circle appears beneath the object or person and it is teleported to a place of the user's choosing.
PvP Effect: Melee-range AOE of target, can be expanded to larger AOE by spending an additional round per 5 feet of expansion. Willing subjects or unattended objects do not make a save. Unwilling people make a save against the jutsu, Wis/Int DC=User's Wis Roll
Special Note: This takes three rounds to perform in combat due to the intense amount of focus required. The user channels the technique for the first two rounds, and then attempts a roll against a target on the third round.
Taught By: Suzumi Kichida
Teaching/Learning: Gate System – A Rank

Shoki Art – Act Two
Jutsu Type: Kenjutsu
RP Description: While the user is in a Zen state of mind, they further their focus by blocking out everything other then themselves, while building up more chakra throughout their body and weapon. The chakra becomes so immense that it literally overflows visibly.
CP Cost: 10
PVP: Lasts for 1 attack. The user gains a +4 attack roll, a +1d8 damage roll and 5 DR.
Note: Can only be used directly after Act 1. Act 1 must first be learned.
Taught By: Suzumi Kichida
Teaching/Learning: Gate System – A

Shoki Art – Final Act
Jutsu Type: Kenjutsu
RP Description: After having built up immense amounts of chakra throughout themselves and their weapon, the user focuses on a single target. In the blink of an eye, the user appears in front of the enemy, striking swiftly at their chest. If successful, the users' chakra floods into the enemies wound within a second. The chakra would then explode, literally tearing the opponent's internal organs apart.
CP Cost: 10
PVP: Rank Damage + 2d6 + 10
Special Note: Undodgable
Special Note: Can only be used after Act Two.
Taught By: Suzumi Kichida
Teaching/Learning: Gate System - A

Railgun Technique
Jutsu Type: Taijutsu (Requires Raiton Element)
Rank: A
Cost: 13
RP Description: The user takes a small metal object (tool, coin, dagger, etc.) and pulses Raiton energy through it at a steady current. The metal object is hyper accelerated by the built up charge of energy, and leaves the user's hand faster than it could even be thrown. For a Sage to throw an item this quickly, it would tear the muscles in their arm due to the strain. Allowing the object to move itself is far more efficient. The object used must be solid and nonexplosive for the jutsu to work, otherwise it loses kinetic energy on impact. The user then provides an initial launch momentum, triggering the release of the potential energy. Once the object leaves the user's hand, it will travel in a straight line and be stopped by no material until it runs out of energy.
PvP Effect: AoE Line) Unblockable. 2d10 + 1d8 + 2 damage that ignores all DR.
Special Note: Pierces through all barrier techniques that prevent opponent from harm, but user receives -3 to targeting those behind a wall technique. This technique also CAN NOT be blocked by methods that would normally block unblockables.
Special Note: If a target has a technique that is considered Impenetrable, it MAY block this technique, but both Techniques DO NOT gain any bonuses against one another apart from Passive / Current Jutsu.
Special Note: Requires DM Team approval and Creator approval to learn. Must be Special Jounin to learn. Requires Raiton element to learn.
Taught By: Danao Aonu (Observed)
Teaching/Learning: Gate System – A Rank (Additional 3rd gate with DC = 2nd gate + 50)

S Rank
Spoiler:

Flickering Pain
Jutsu Type: Kenjutsu/Taijutsu
Rank: S
RP Description: The user channels huge amounts of chakra throughout their
body, using Flicker they move to their foe, appearing and disappearing
all around them, striking every time with blade and fist, striking their
enemy all over dozens of times, the massive series of barrages stuns
the target briefly afterwards leaving them open for another attack.
CP Cost: 25
PvP: Kenjutsu Damage+3d4+4d6 Damage + and the target must roll Str or Con, DC 35 (nothing added unless it's a Str or Con bonus) or be physically stunned for 1 round.
Special Note: The victim may, as a free action, try and break the stun, rolling against the DC 35 with STR or Con on their turn. They may use INT/WIS to try and break if they spend 5 CP, but this is only after the initial failure.
Further Note: Unable to be Dodged, Must Block/Substitute.
Taught By: Approved by DM Sasori
Teaching/Learning: Gate System - S

Final Art of Iaido
Jutsu Type: Kenjutsu (Iaijutsu)
Chakra Cost: 25
RP Description: The user either performs this by countering their opponent or exploiting one of their openings. In the time spent studying their opponent, the user has learned exactly what it takes to break their defenses. This move is going for the kill, striking deep into the opponents vitals with enough chakra to cut through bones like butter. What is left of the wound is a gaping hole, rapidly dumping what's left of their life.
PVP Effect: Kenjutsu damage + 5d4 + 2d8.
Special Note: The opponent takes 1d8 Bleed damage (ignores DR) for 1d4+1 rounds. Bleed Damage can be removed by a medical ninja if they sacrifice their turn, and roll a heal roll. (DC = Original Attack Roll x 3. Can only be used directly after Perfect Art of Iaido: Iai-Goshi. Perfect Art of Iaido: Iai-Goshi must first be learned. Can be used to Counter without the loss of the user's turn (Does not apply Bleed damage if used to counter.)
Special Note: The user takes 2d8 damage (which ignores DR) due to the strain of using this technique.
Taught By: Approved by DM Sasori
Teaching/Learning: Gate System - S Rank

Gates of Paradise
Jutsu Type: Ninjutsu
Rank: S+
Cost: 30 cp
Description: The user teleports themselves and one opponent to a vast plane of emptiness – Limbo. On the plane of Limbo, ninjutsu and genjutsu are completely unusable with the exception of the user. Limbo seems to be a land without color, and has a dreadful stillness to it that would drive anyone who remained there to madness.
PvP Effect: Unblockable. Teleports the user and 1 opponent to Limbo, where the opponent cannot use any ninjutsu or genjutsu techniques. The opponent and user cannot return until either the user loses consciousness or willingly decides to end the technique.
Taught By: Suzumi Kichida
Teaching/Learning: Gate System – S+ Rank

Impenetrable Chakra Barrier
Jutsu Type: Ninjutsu
Rank: S/S+
Chakra Cost: 20 + 5 Per Round Maintained In Battle (30 - 50 CP Out of Battle)
RP Description: Etsuko would focus her chakra network, before bursting a huge amount of chakra outwards. The chakra would begin to form a huge dome around Etsuko and her allies, creating an impenetrable barrier to stop all incoming attacks. If given the time to focus, Etsuko is able to cover a huge area, possibly a village, to block all incoming attacks, and even stop people from coming through.
PvP Effect: Mass AoE Block) Etsuko may block for All Allies that are around her with a +5 to Block Roll. If successful, Barrier lasts for 1d6+1 rounds and has 50 HP. No one inside the barrier may ATK outside targets, but may still use Buff Jutsu. Those outside must destroy the Barrier, before targeting those inside. Barrier has 5 DR. If used as an RP Effect, DM Discretion as to how large the barrier is and who/what it may block.
Special Note: May be Ended Early
Teaching/Learning: Etsuko Kag'ame

Soul Meld
Jutsu Type: Kenjutsu Stance
Rank: S
Cost: 20 + 4 per round (Can pay 8 + 4 per round if replacing Soul Resonance)
RP Description: Takeo shifts Tamanaiken back into a small blade as he turns it on himself. Instead of piercing his skin, the entire sword disappears into his body, a small chakra wave echoing out across the surface of his body. Takeo and Tamanaiken become physically as one, a duo few live to see and none live to tell of.
PvP Effect: +3 to Atk/Def, -3 to Kenjutsu Cp Costs, +2d8 damage.  
Taught By: Danao, Aonu (Observed)
Teaching/Learning: Gate System - S Rank

Crater Strike
Jutsu Type: Kenjutsu
Rank: S+
Chakra Cost: 30
RP Description: The user focuses a massive amount of chakra throughout their body and through their weapon, the sheer amount causing their muscles to tear and blood to be forced out of their pours. The user raises their weapon high into the air and strikes downward at their target, all of the built up chakra being released in one, single epic strike, destroying the land around the target and the user, creating a massive crater of sheer destruction. The user's muscles rip and tear through the massive effort, and if they are too weak it could possibly kill them.
PvP Effect: AOE (Only in front of them) Weapon Damage +5d10, if blocked target takes half damage.
Special Note: User suffers 2d8 Damage from exhaustion (DR does not apply against this damage)
Taught By: DM Deidara
Teaching/Learning: Gate System - S


Last edited by Asuma on Fri Dec 02, 2016 9:42 pm; edited 1 time in total
Token Log

Kichida Clan- 200 tokens
Tamanaiken (Sword)- 125 tokens
Kagegokuin (Cursemark)- 250 tokens
Inton- 25 tokens
Antimatter Release (ACN)- 100 tokens
Summons Rank 1- 25 tokens
Summons Rank 2- 25 tokens
Summons Rank 3&4- 50 tokens
Summons Rank 5- 25 tokens
Takeo's Ring- 300 tokens
Aether Hourglass- 115 tokens
9 DEX Stat- 145 tokens
16 WIS Stat- 130 tokens
2 Custom A Rank Techniques- 24 tokens
2 Custom D Rank Techniques- 8 tokens

Ability Cap- 700/700
Item Cap- 500/500

Total Worth- 1,547 Tokens

--Post Move--

Rebuild - 5 tokens

---
Permissions in this forum:
You
cannot
reply to topics in this forum