Yamato steps out of the doorway of the Tattooist that was used by his clan. He could feel the stinging warmness across his back, and a dull ache across the back of his skull. The tattoos are placed using a long needle that is repeatedly dipped in ink and then punched just under the flesh. As the needle comes out, the ink remains behind and forms one of the thousands of spots contributing to the expanding tattoo. He remembered the holy symbols incorporated into the expansion: 'Retention' and 'Humility' being the ones first placed. The artist had done such designs many times before for the Jyouzo, and the untrained eye would not spot anything in the twisting whorls of ink.

He takes one look back at his home town of Yugakure before heading back out on his pilgrimage. He was forbidden to return to his family's temple until the pilgrimage was complete. And there were no "second" pilgrimages. His stride stretched into a brisk walk as he looked towards the surrounding area of Hot Water Country. In his travels, he had seen many different places. Although some were similar, each one was special to him for one reason or another. The vibrant greens in Konoha, the ambitious fall leaves of Kumo, or the gentle intermingling the existed in Hot Water Country. He began to walk, but he did not yet head south. There was something more he must do before returning to Etsuko for training. The event had taken place less than a week ago, and he desired to come back a student worthy of her teaching regardless of her praise. He paused for a minute in the woods as he contemplated his choice between Snow or Forest.
--This is a Private Post--
As Yamato travels aimlessly through it seems he comes to a small clearing, snow softly falling through the day.  Leaving a fresh white blanket of snow as is it collects.  The air still warmth from what was left of fall.
Night fall quickly setting upon him and the tranquility and the silence of the air around him leaving him with only his thoughts.
Ahead of Yamato as he approach's the small clearing would see a distant light way off in the distance a little way in to the forest ahead. There is a soft Crackle of a camp fire and snow build up to create a wall on all sides of the camp site. Presumably to block any wind that might come down the mountain passage.
If he looked about he would find boot prints all about the Area, some leading through the clearing and up to the camp fire ahead
'I wonder if they will share their shelter for the evening. Regardless, I should introduce myself so they don't think I am some sort of bandit or the like.' Yamato thinks to himself, as he walks through the snow. He follows after the bootprints, his bare feet leaving behind much different shapes. Although most would find walking barefoot in the snow to be quite unbearable, Yamato had traveled many miles in this manner in every season.

He would slow his progress to a regular walk, not wanting to alarm those in the shelter. He calls out as he gets closer to it.

"Hello? Is anyone there? I mean you no harm."

He is painfully aware that if the men here are hostile, he could quickly find himself outnumber and out-equipped for the snow. But it was a chance he couldn't pass up on, especially given that the temperature was quickly dropping. If he was to find shelter, he had to act now.
As you get closer you might notice that the boot prints are all about the same size. You hear the noise of someone shuffling about in the snow, and possibly see a flash of purple as the person duck around the side of the shelter that circles around the fire.
The Last light of the day starts to fade off over the mountain steaks of pink light as it sets shining off the snow as it slowly fades out to a Dark blue light with the moon already in the sky.
" I don't want any trouble, I don't have anything of value"
* the small fermium voice calls out from over the side of the Snow Shelter.  It is apparent that this person is quite young, and there is fear in her voice as she trembles in the cold not that she is out of the warmth of her fire.
As Yamato gets closer to the shelter, its apparent that there are 3-foot-tall walls built from snow in a Semi circle around the fire   there is a small 1-foot gap on either sides of the fire before there is another semi circle on the back side.  It looks quite lived in, a few cans of food, looked to be open and possibly empty.  A very limited supply of wood is elevated out of the snow by a few stones, similar to the ones around the fire.   A sleeping bag tucked into the corner of the temporary shelter.  
After a moment she pokes hear head over the wall out over the back wall of the shelter as she peers over to check the danger.  From here you can see it's a white haired girl with a pale white skin, with deep Ruby Red eyes.  A worried expression on her Face as she looks over at you.   Her lip might even look to be a bit blue in tone as she is quite cold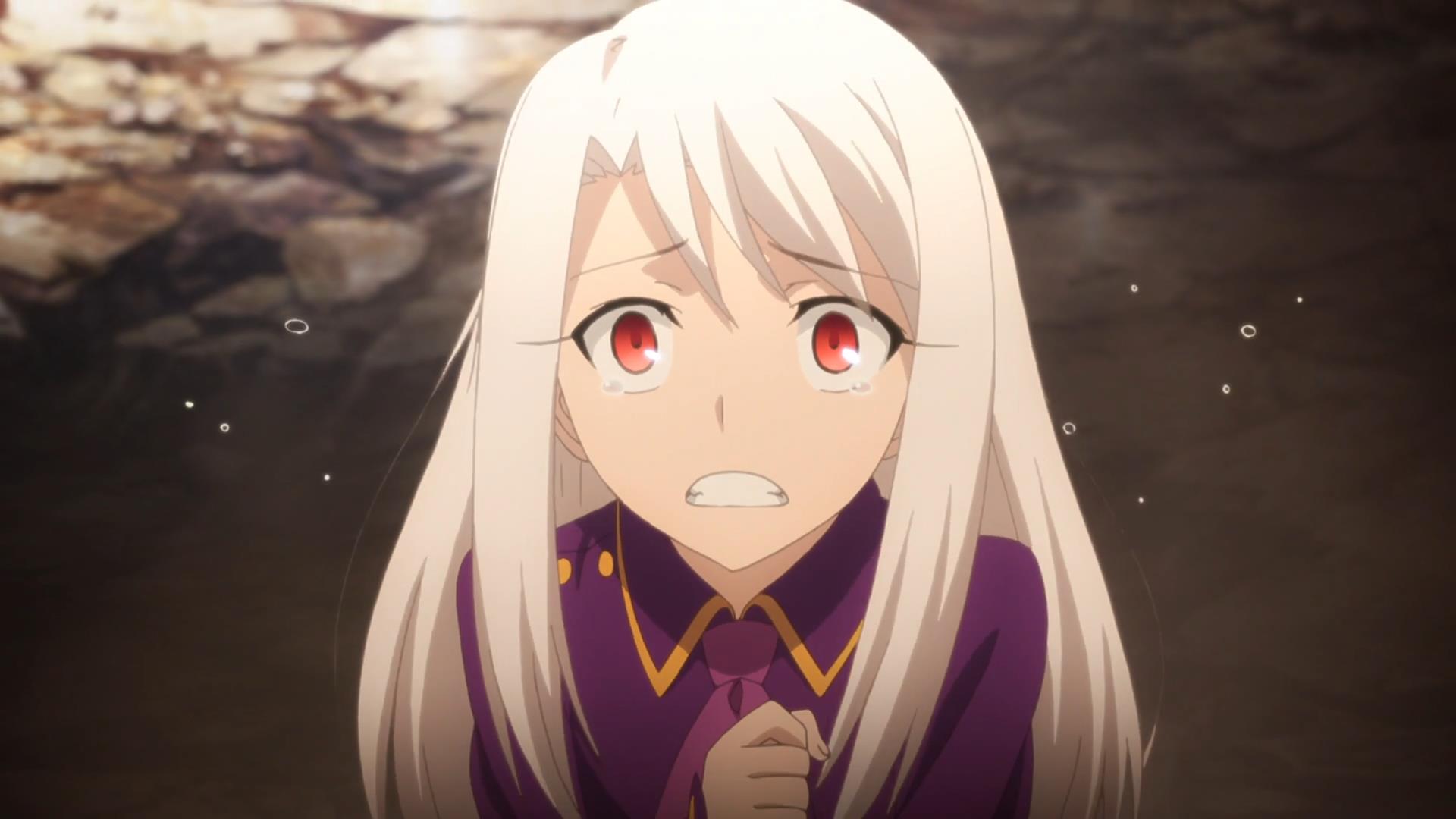 Yamato raises his hands. He wondered why the young girl was out here all along... She was right to be afraid. If someone who had meant her harm had found her, she would not have much of a chance against them, he thought. Yamato was grateful that his appearance was largely non-threatening as a traveling monk, but this girl was in a situation that did not seem to make sense.. Had she built this shelter?

He speaks again, "I mean you no harm, young miss. My name is Yamato Jyouzo. I am a traveling monk, and I only ask to share your shelter."

He wants to add more to try and plead his case with the young lady, but he realizes that she is likely quite scared and would be easily overwhelmed. He stops moving forward and leaves his hands up, trying to communicate the best he can that he would not harm the young girl.
The small girl would drop back down out of sight again for a second putting the fuzzy purple hat she had dropped she took the dive to the other side of the wall.  Placing it back on her head she pulls it down to cover her ears better. Though its clear the hat was meant more for style then practicality.  As she emerges around the side of the back wall she looks Yamato on her worried expression not leaving her quite yet, but knowing her options where limited and Scared that someone the size of Yamato could take her shelter with force and leave her with nothing.
As she gets into a full view of Yamato now, she seems to be quite young maybe 10 or 11, having quite a Fancy looking purple coat, a nice looking coat, but gain not really one for survivability. She would have a white dress on under that and white stockings finishing off her outfit she has matching purple boots.   It was clear she wasn't Stranded out here long if she was in fact Stranded. Though she seems very badly prepared if this was where she wanted to be.
She would slowly look at Yamato for a long few seconds before she would bow towards him, "I'm Ida Tygearshu, and if you need the shelter we can share, I cant say no, its too cold out here. but I don't have any food left" *she says giving a Small curtesy. Before her Red eyes would open back up and look Yamato over, still not overly confident in his being a monk or exactly what that means , but with little choice and how cold she was just from leaving the fires side she   gets seated again on the sleeping bag with her legs in front of herself pushed together as she basically hugs her knees as she folds her large res over her legs, creating a small Tent from her Dress as she looks  back towards the fire. " you don't happen to have any food, do you?" *she asks looking back at him tilting her head to the side a little.
Yamato takes a moment to simply take in the strange sight of this regal girl alone in the wilderness. 'I suppose anything can happen to anyone,' he thinks. After she invites him in, he crosses over the snow barrier and comes into better view as he nears the fire. His clothing is made of a thick, rough material designed to last long at the expense of comfort. His feet are bare and look to be rough from many miles of travel, and his clothing consists of different shades of brown. His face is clean shaven, and his hair shorn close to the scalp. A glimpse of a tattoo creeping up to the top of his head is visible, although the rest of it is concealed by the sleeves of his shirt.

"Thank you for your hospitality. I happen to have some food I was saving for my travels, but we can use it to weather the storm." He sets down his travel pack, and first unpacks his bedroll to provide somewhere to sit. He places it opposite of the fire from the girl, and takes a seat as he reaches through to pull out some of the contents. From inside he produces two apples and a large piece of bread. He tears the bread in two, and hands the girl the larger of the two apples. "Sorry, the bread is going to be really tough and the apples cold on your teeth.. But it's the best I have to offer. I can try and get us some meat tomorrow morning, if my companion is in the area."

After he passes them to her, he takes his seat and pulls out a large fur, draping it around himself. At this point his travel bag looks essentially empty other than a few items left in the bottom. He lifts his half of the bread to his mouth and takes a deep bite, pulling away to tear off a piece he can chew. While he does so, he holds his hands out with the bread near the fire to try and warm them.
The girl doesn't say anything to his thanks, but watch's him quietly keeping herself warm rubbing her hands together until the food was offered out.
Ida rocks forwards reaching for the food he has offered out to her. "Thankyou, I haven't been able to find anymore " *she would say quietly as she cautiously reached for the food, a bit worried that he might try something she stays alert and Watches for any Sudden moves.  Seeing him start to unpack, she slowly watch's him, hiding the apple up her sleeve to keep it warm enough to eat. Holding the bread, she was given in both of her hands she keeps a watchful eye on Yamato.   ~he comes off as not threatening, I hope I'm right~ she thinks quietly. Watching him take a chunk of his bread. Seeing him eat it signaled to her that she could safely eat the bread.  

Tearing a few chunk of the bread off she eats them quickly popping piece of it into her mouth, after eating roughly half of her bread she would place the rest on the top of her knee's and look to Yamato. "So why did you come out here?" *she asks still a little uneasy around the man.

The air would start to feel colder as it reaches -10 Celsius, and Ida would Stand up pulling on a piece of String that is over tied to a branch above her. she would Yank on it.  before she would use her other hands to  put the piece of bread on one of the flat spots on the rock near the fire.     Before digging into the ground, there looks to be a Root that she digs at, before she  ties the String to the root.  The branch would  come down a little ways  that allows  the  snow heavy branch  blocks a bit of the wind and creates a small  shelter with a roof now.  She would then curl back up into the ball like pose before.  Hugging her knee's again she  would  pull the sleeping bag around her a bit  leanigns forwards again to grab her piece of bread she slinks back into the bag looking at Yamato  almost waiting for him  to say or do something great.
He looks up, impressed at her ingenuity in regards to the snow-covered branch. His stone-colored eyes watched her, but not out of suspicion. Instead, there seemed to be a glint of curiosity. He held onto it for now, and answered her question. "I am a wanderer. I travel all across the land and help those who I can. I felt called to travel this direction, perhaps simply for the opportunity to share my food with someone who needed it." Although his words seem quite nice, for some reason the young man seems to show little to no expression. His face is utterly placid no matter the topic or temperature.

His question continued to gnaw at the back of his mind. "You mentioned finding your food... What brought you out to this place? I don't mean to be rude, but young girls are not often found this far away from the villages or caravans.." After he asks, he would move another piece of wood onto the fire as they begin to retire, and tucks his fur around his body to keep his body heat in. The fur looked patchy in some parts, and it had obviously seen weather a few times before, but it still served its job of keeping him secure.

He kept the fur loose enough towards the top that he could still move his arms if he needed to, and used the opportunity to take a bite of his slightly-warmer apple. He cupped it in both hands as he chewed, his grey eyes glancing between where his next bite would be, the fire, and the young lady.


Similar topics
---
Permissions in this forum:
You
cannot
reply to topics in this forum